Morgan Industrial Carbon
A division of Morganite Australia Pty Ltd , Morgan Industrial Carbon are the leading supplier of electrical and mechanical carbon products to all facets of industry.
Quality accredited to ISO9001 : 2000 Lic. 0534, we provide engineered solutions by combining application experience, and materials technology.
Morgan Industrial Carbon is the amalgamation of the former trading units of ;
Morgan Carbon Brush
Morgan Donald Brown
Electro Mechanical Carbon
D.Brown Carbon
Carbon Brush Manufacturing
Morgan Mechanical Carbon
in order to provide our customer base with a "one stop shop" for all carbon requirements.
Strategically positioned across Australia and New Zealand, we form the Australasian division, trading under our UK based parent company Morgan Crucible PLC.
Employing approximately 100 personnel, our supply base includes, however is not limited to ;
Traction, Transit and Locomotive applications
Open cut and underground mining
Steel Industry
Paper, Plastics & packaging
OEM including auto manufacturers, pump and compressor assemblers
Electric motor rewinders
Electricity providers
Chemical , Gas and oil industry
Morgan Industrial Carbon - Revesby Site

Morgan Industrial Carbon are proud to announce the opening of our purpose built manufacturing facility, located at Revesby NSW.

The building was officially opened on 25/03/04 by Mr Mark Lejman - CEO Carbon Division, Morgan Crucible PLC.

Combining the electrical and mechanical carbon businesses, the facility provides a high level of comfort for employees, combined with state of the art carbon manufacturing equipment.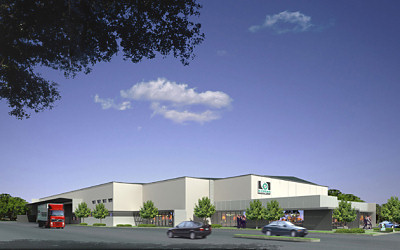 View our products on our literature page